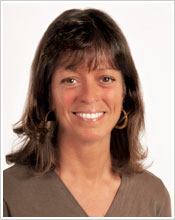 We meet in a private session (online or phone also available), or in group, to explore what's not working in your life, and to create space for movement towards liberation from limiting beliefs, conditioning, concepts, and judgment. Together we search for and reveal the great beauty waiting inside of you.
Once found, this beauty sheds a light on a path you can step toward, and eventually walk upon. It is remarkably freeing and waiting inside your heart. It is a natural human process that becomes more clear and less difficult when shared with another. When we come together, we create a sacred space where all of you is welcomed.
Much Love,
shellee
---
$125 per hour. There is a $60 cancellation fee for missed appointments and cancellations with less than 24 hours notice. Payment can be made securely via PayPal by clicking here. Thank you.
---
1 hr Reiki (remote sessions available too) ~ $125
Many people all over the world work with Shelleerae remotely.


---

1/2 hr Reiki with 1/2 hr Massage ~ $150

---

90 min 1/2 & 1/2 ~ $175

---

100% Organic Oils Used


---

5 to 6 hr Shamanic Session ~ $500

---


Reiki Classes

All classes now offered online (live recorded class)

Usui Reiki I ~ $100

Usui Reiki II ~ $120

Reiki Master (Usui Shiki Ryoho) ~ $300

Reiki Certification Class (Video & Manual)

This video is an entire Reiki I class. You will learn everything you need to know to begin your Reiki practice, whether professional or personal. After you complete the recording, the next step is to contact Shellee Rae to schedule your attunements. The high vibrational energy initiation comes to you through the Reiki attunements, which we will schedule and do separately from the recorded class. You will meet via zoom and it will take 30 minutes or less... 10 to 15 minutes for the attunements and some extra time available to answer questions that may have come up while watching the recorded class.

I look forward to meeting with you and to your brighter presence in our collective consciousness.




$100




Please do not share the link you receive.

Once you click the Buy Now button, you will be taken to PayPal to make your payment, and you will receive a link to the video and manual at the email address you provided. Thank you.







---

---

How to Give a Reiki & Massage Combo Treatment (video)

Shellee Rae received her Reiki Master certification in 1998 and began massage training in 2002. She then created a treatment pattern combining Reiki and Massage. The Combo Treatment is very popular because of the depth of healing and relaxation people experience when receiving it.

This video will show you the entire treatment pattern from start to finish. Whether you are a trained massage therapist or not, the Combo Treatment is a great template and will give you a strong outline for a powerful massage and energy-work session that your clients are sure to enjoy and receive deep benefit from.

I look forward to meeting with you and to your brighter presence in our collective consciousness.




$50




Please do not share the link you receive.

Once you click the Buy Now button, you will be taken to PayPal to make your payment, and you will receive a link to the video and manual at the email address you provided. Thank you.







---

"I wish Shellee could experience how powerful her treatments are - both Reiki and Massage - amazing hands, incredible energy!" ~ Harry L., Massachusetts

---

"Hands of an Angel!" ~ Tamara N., Massachusetts

---

"Shellee Rae teaches with a quiet strength and a compassion that lets her love and expertise of Reiki shine." ~ Rose Z., Ph.D., Massachusetts

---

"Shellee is a gifted and remarkable healer in every sense of the word. She radiates health, heart and love all the way." ~ Bonnie MacGillivray-Blout, Massachusetts

---

Trained/Certified in:

Usui Reiki
Deeksha
Access Consciousness ~ The Bars
Shamanic Work
Myofascial Release
Swedish Massage
Deep Tissue Massage
Shiatsu
EFT
Nutritional Guidance
Spiritual Guidance
Lightarian Reiki and Rays
Angel Links
Taokan Karuna Reiki
Ascension Reiki
Siddheartha Reiki
Sekhem-Seichim Reiki
Violet Flame Reiki
Tera Mai Reiki
"...My heart was beating rapidly when I arrived for my session and I was feeling a little anxious. I simply was not prepared for the profound depth of rest and relaxation that I experienced within a few minutes of Shellee beginning the work. I sensed I was actually feeling very deep levels of emotional release, as if I was being cleansed in places where I had not been able to feel before. As I went home I felt very peaceful and centered and these feelings stayed with me. I was more than satisfied with the effects from the treatment. But, it wasn't until Shellee did a Skype session on me a week later that I was completely blown away by the power of this technique...I have experienced many types of body work in my life, but nothing as profound as this with effects that appear to be life changing and permanent." ~Max Goler, Oregon



---

"During the time I have been working with Shellee, I have grown to greatly appreciate the nature of her gifts. That being, the presence, patience and love that she has shown me whilst helping me to get that it's alright to be me. She's helped me see that it's okay to just allow the flow of my feeling states, and my being as a natural and healthy expression of being alive as a conscious, embodied, and really worthwhile, indeed Divinely human, being. This is something that has not come easily to me.

I'm still working with her and recently have been feeling that I'm on the verge of a significant shift, which when it happens, and I'm sure it will, will be in very large part because of the graciousness and wisdom in the way that she is helping to guide me through my process.

I highly recommend spending time with Shellee Rae." ~ Mark R., Sydney Australia

---

"...To say I am stunned and grateful beyond belief is an understatement. I consider myself generally to be a "difficult" person to work with. I'm often blocked, skeptical, and have a very tough time accessing deep feelings...I felt my heart open immediately and effortlessly. Enormous chunks of deep, old conditioned patterns were revealed and dropped away - patterns that had resisted years of work in psychotherapy and other modalities. I credit not only the technique itself, but also your incredibly loving, intuitive and insightful application of it. I'm enjoying new-found space in my life for love, joy and relationship that I didn't know was possible, and I'm hugely excited about the new openings and possibilities that may become available as we continue this work together..." ~ Russell Graves, Oregon



---

"It's funny, but since then [our distant session], I have had more energy, and a stronger urge to do something productive than I've had since the surgery. I got dressed (I was still in my housecoat), washed a load of clothes, and now I am on my computer trying to do a little catch up... I'm not sure how this thing works, but you must have done something that was good for me!" ~Nel Minor, Florida



---

"I consider Shellee a true bodhisattva and radiant guide who serves with humility, wisdom and grace. Please consider giving yourself the gift of her deep presence." ~ Joy H., Oregon

---

"My fear of loss has been the most continuous presence in my life... the fear of finding someone, and then losing them... But today I feel different. Today I feel the love and spirit of my dear friends, and my father, living in spirit and helping me, in a real way... There's a lightness today, that seems almost unreal. I don't know what tomorrow is, but I do know my consciousness has shifted. I feel strong, I feel like I can be seen, as I'm not looking through a diaphanous veil of pain anymore. It's powerful...

Thank you shellee. I wasn't able to establish what my fear of loss affected actually was, how it manifested in my life and how it has affected me, emotionally, spiritually and practically. You just seem to know what it was I should do, and you led me there, the guide to the centre of my soul. I've been waiting for this all my life, and you brought me to this place. Thank you. It simply doesn't seem enough to say just that, the gratitude is much more." ~I. Q., London, UK

---